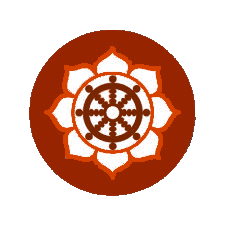 Yoga is a method of training designed to lead to integration or union. It includes physical exercises, but its ultimate goal is union .... the sense that one's essential being is Being itself.
- Huston Smith, scholar of world religion
.
Taught by Heidi Schindler, M.A.
Heidi has an M.A. in Counseling Psychology and is a certified hypnotherapist. She graduated from UCSC with an honors thesis on "The History of Dance and Religion." She is a certified yoga Instructor and has practiced since she was introduced to yoga when she was ten. She has a lifelong love and appreciation for various forms of dance, including movement meditation, belly dance and sacred dance. She has studied with Emilie Conrad, founder of Continuum, Suprapto Suryodarmo, the Indonesian master of depth movement drawing on Vipassana breath meditation, Gabriellle Roth and the 5 Rhythms, and with Dunya, the Sufi dance meditation teacher.
Heidi teaches Psychology at the Georgiana Bruce Kirby Preparatory School. She designed the curriculum in psychology, including social psychology and theories of personality. She has long been involved in the creative process and especially the place where art and healing meet. She has a private coaching practice in Somatic Psychology and hypnotherapy.
Dharma talk and meditation by Craig Schindler, Ph.D.
Dr. Craig Schindler is a nationally known speaker, trainer, facilitator and consultant. He is President of Project Victory, based in Palo Alto, CA and Washington, DC. Project Victory is a national nonprofit organization that has taught conflict resolution, mediated dialogue, and personal leadership to thousands of people in more than 30 states. Dr. Schindler has conducted workshops, trainings and courses for hundreds of groups, including: professional associations, government agencies, corporate leaders and religious organizations.
Dr. Schindler has mediated dialogues between groups in conflict on a wide variety of topics relating to national security, the environment and health care. He has received several awards for his work in developing innovative methods of conflict resolution and peacemaking. His book, The Great Turning , (with Dr. Gary Lapid, 1989) was acknowledged internationally as "a visionary and practical approach to conflict resolution" and a "win/win masterpiece." The book was translated into German and in Russian and has been widely promoted by the Australian Conflict Resolution Network.
Dr. Schindler received his B.A. magna cum laude from Stanford University and holds a law degree from Stanford Law School and a Ph.D. in psychology and religion from the University of California at Berkeley and Graduate Theological Union. He was assistant professor of environmental ethics at the University of California, Santa Cruz and has also taught at Harvard Divinity School, Stanford University and Trinity College.
For more information about his latest book and companion semminar: